Welcome to baby Yasmine's web site.
Here we will keep you updated with her adventures, we hope
you enjoy visiting and sharing our joy and excitement.








This is Princess Yasmine's

Castle





Daddy's Day

Her hair was up in a pony tail,
Her favorite dress tied with a bow.
Today was Daddy's Day at school,
And she couldn't wait to go.


But her mommy tried to tell her,
That she probably should stay home.
Why the kids might not understand,
If she went to school alone


But she was not afraid;
She knew just what to say.
What to tell her classmates
Of why he wasn't there today.


The little girl went to school
Eager to tell them all.
About a dad she never sees
A dad who never calls


One by one the teacher called
A student from the class.
To introduce their daddy,
As seconds slowly passed


At last the teacher called her name,
Every child turned to stare.
Each of them was searching,
For a man who wasn't there


And from somewhere near the back,
She heard a daddy say,
'Looks like another deadbeat dad,
Too busy to waste his day.'


The words did not offend her,
As she smiled up at her Mom.
And looked back at her teacher,
Who told her to go on


And with hands behind her back,
Slowly she began to speak.
And out from the mouth of a child,
Came words incredibly unique


'My Daddy couldn't be here,
Because he lives so far away.
But I know he wishes he could be,
Since this is such a special day


And though you cannot meet him,
I wanted you to know.
All about my daddy,
And how much he loves me so


And from somewhere here in the crowd of dads,
Her mother stood in tears.
Proudly watching her daughter,
Who was wise beyond her years.


And when she dropped her hand back down,
Staring straight into the crowd.
She finished with a voice so soft,
But its message clear and loud.


'I love my daddy very much,
he's my shining star.
And if he could, he'd be here,
But heaven's, just too far


And to her mothers amazement,
She witnessed with surprise.
A room full of daddies and children,
All starting to close their eyes


Who knows what they saw before them,
Who knows what they felt inside.
Perhaps for merely a second,
They saw him at her side.


'I know you're with me Daddy,'
To the silence she called out.
And what happened next made believers,
Of those once filled with doubt.


Not one in that room could explain it,
For each of their eyes had been closed.
But there on the desk beside her,
Was a fragrant long-stemmed pink rose.


And a child was blessed, if only for a moment,
By the love of her shining star.
And given the gift of believing,
That heaven is never too far.




You are my sunshine
My little sunshine.
You make me happy
When skies are gray.
You'll never know, dear,
How much I love you.
Please don't take my sunshine away



*Princess Yasmine*

" Your Carriage Awaits "





" What is a little Girl "


She's a bundle of sweetness, brightness & fun

The beauty of springtime, the warmth of the sun

She's Innocence covered with mud, sand, & soot

She's Motherhood dragging a doll by the foot...


She's a composite picture of giggles & tears

Of tantrums, excitement, amusement & fears

A bundle of mischief and often a tease

A creature of moods not easy to please...


Who'll capture your heart with her pixie-like grin

Or chatter and beg till your patience wears thin

But obedient, naughty, mischievous or coy

She's Mom's little Darling & our Pride & Joy.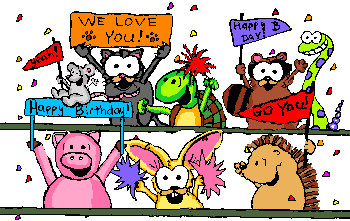 In loving memory of my daddy
" Abdo "



www.abdelhadi1967.memory-of.com

Please click on the link above to visit my
daddys memorial website!

Thank you!




Child's Prayer

"Now I lay me down to sleep
I pray thee Lord my soul to keep
If I should die before I wake
I pray thee Lord
, my soul to take"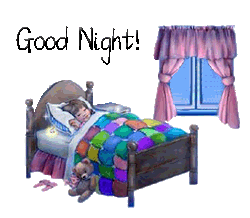 Mommy's Heart


Yasmine~~~~~~My Heartbeat


You little one are mommy's heart,

I knew it right from the start

The way you held my finger tight

When we're alone late at night

When I cradled you in my arms,

You smiled and showed all your charms.

Then you drifted off to sleep

Sometimes I couldn't help but weep

How lucky I have become,

To actually be the chosen one.

To have and hold a child like you,

Now life seems too good to be true.

So I look up at the sky so blue

And Thank " God " for giving me you.




A candle for Daddy










Please Sign My Guestbook